Online seminar "Women Who Move" seeks to transform the lives of thousands of women
Brazil has approximately 53,4 million entrepreneurs. Of this total, about 25 million are women, according to data from the Global Entrepreneurship Monitor (GEM) survey, conducted in 2019. Despite the expressive number of female entrepreneurs, there is still a greater predominance of men in businesses classified as established, which are those with more than 3,5 years of experience. existence.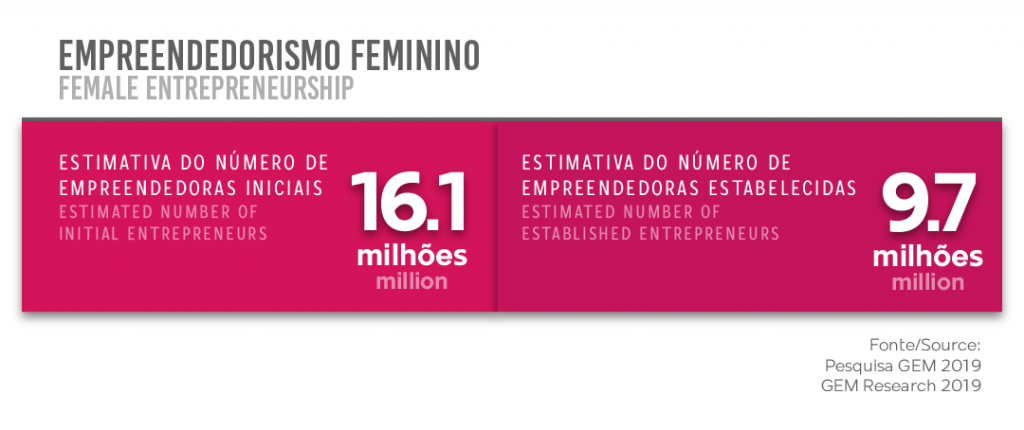 What does not happen with entrepreneurs classified as initials, which are those who, in the last 12 months, took some action aiming to have their own business or have their own business with up to 3,5 years of operation. In this range, the GEM survey shows that the percentage of women and men is equal, showing that female entrepreneurship is growing.
And even in a crisis scenario like the one we are experiencing because of the effects of the Covid-19 pandemic, women have been showing more agility to adapt and implement changes in their businesses. A survey carried out by Sebrae and Fundação Getúlio Vargas, between August 27 and 31, pointed out that the majority of women interviewed (71%) used social networks, applications or the internet to sell their products.
The percentage of men who use these tools is much lower: 63%. Businesswomen too innovated more in offering their products and services (11%) against 7% of men; and used delivery services more (19%), while 14% of entrepreneurs started to adopt this same strategy.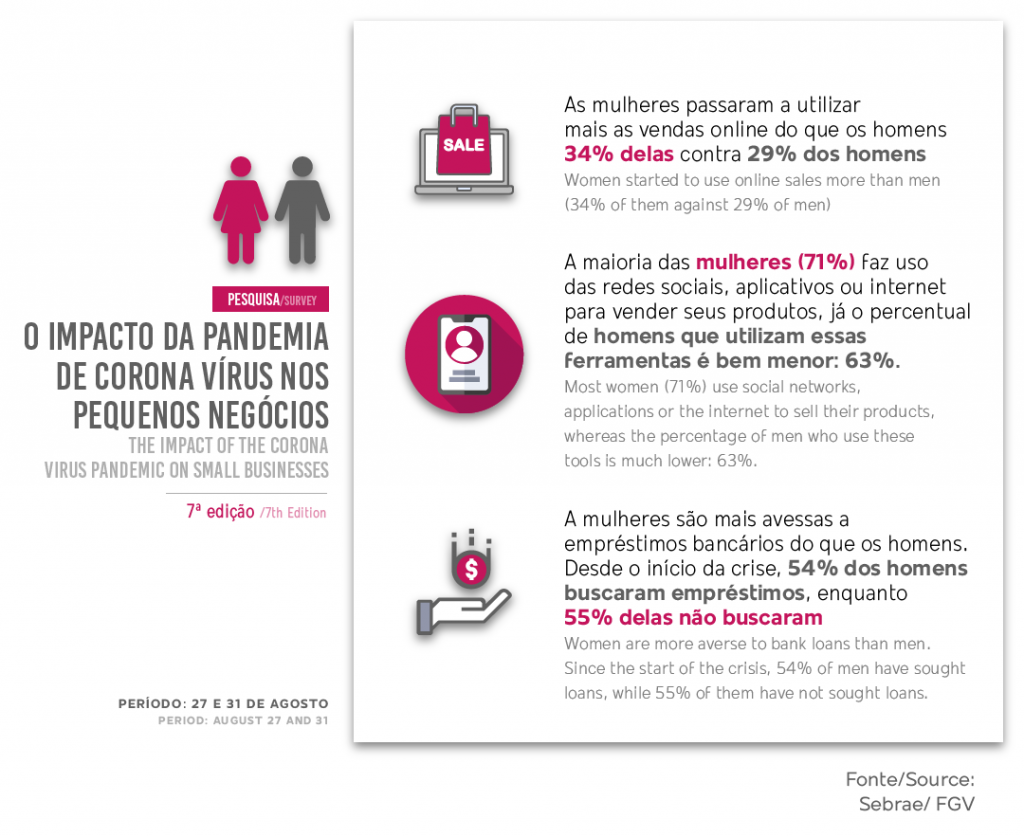 Women Who Move
Supporting the development of female entrepreneurship is one of Sebrae's missions. In Ceará, the institution has, throughout its history, contributed so that thousands of women can transform their lives and their families through entrepreneurship. One of these initiatives is the online seminar "Women who Movimentam", which will be held this Wednesday (14) and Thursday (15).
During the two days, the event brings a free program of lectures, workshops and talk shows with the participation of entrepreneurs and managers from different areas, aiming to strengthen, inspire and impact the participants through the exchange of experiences.
Among the subjects that will be addressed in the program, are current themes, such as the relationship between business and the new scenario generated by the pandemic, as is the case of the lectures "Who is this consumer? How can businesses adapt to the new demands? " and "Challenges and Strategies to Overcome the Crisis". In addition, the event will bring innovative themes, such as "Social Impact Entrepreneurship", "Disruptive Business" and "Female Entrepreneurship in the Social and Green Tourism Segment".
Concierge
Women Who Move
Date: 14 and 15 for October
Time: from 14 pm
Registrations: www.mulheresquemovimentam.com.br
Content translation is performed automatically by Gtranslate /
Content translation is performed automatically by Gtranslate