Sebrae / CE wants to connect entrepreneurs to the latest technological and high impact business development methodologies
Helping entrepreneurs to transform innovative ideas into high-impact businesses. This is the objective of StartupCE, the startup pre-acceleration program of the SEBRAE / CE which connects entrepreneurs to the latest technological and high-impact business development methodologies. The program has open for subscriptions until October 18th for those interested in participating in the 2020 cycle.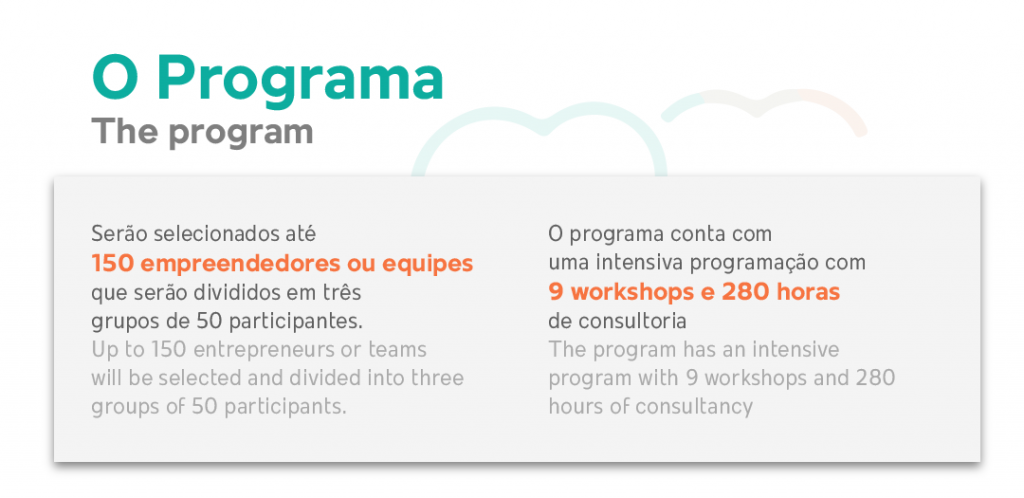 In all, up to 150 entrepreneurs or teams will be selected, which will be divided into three classes of 50 participants. Startups or entrepreneurs from the state of Ceará can enroll with innovative or technology-based business ideas that are in the Ideation or Operation phase. Registration and the public notice with the other participation criteria are available on the Sebrae / CE website (www.ce.sebrae.com.br).
Those selected will have the opportunity to participate in a sequential set of online workshops, supported by experts in the development of startups and more than 280 hours of consulting.
The program also includes conversation circles with professionals and entrepreneurs; individual mentoring to ensure the application of the contents transferred; gamification of the startup's evolution and the connection of entrepreneurs with the local ecosystem to exchange experiences.
Phases
The StartupCE pre-acceleration program is divided into three phases, with three workshops in each one. The first phase is formed by the Lean Startup and Customer Validation workshops; Business Modeling (BMC & Lean Canvas) and Prototyping (MVP) and Monetization. In the second phase, the People Management and Team Building workshops will be held; Agile methods, OKRs and KPIs and Digital Marketing and Growth Hacking. And the third, will feature the Legal Aspects, Finance and Investment and Pitch workshops.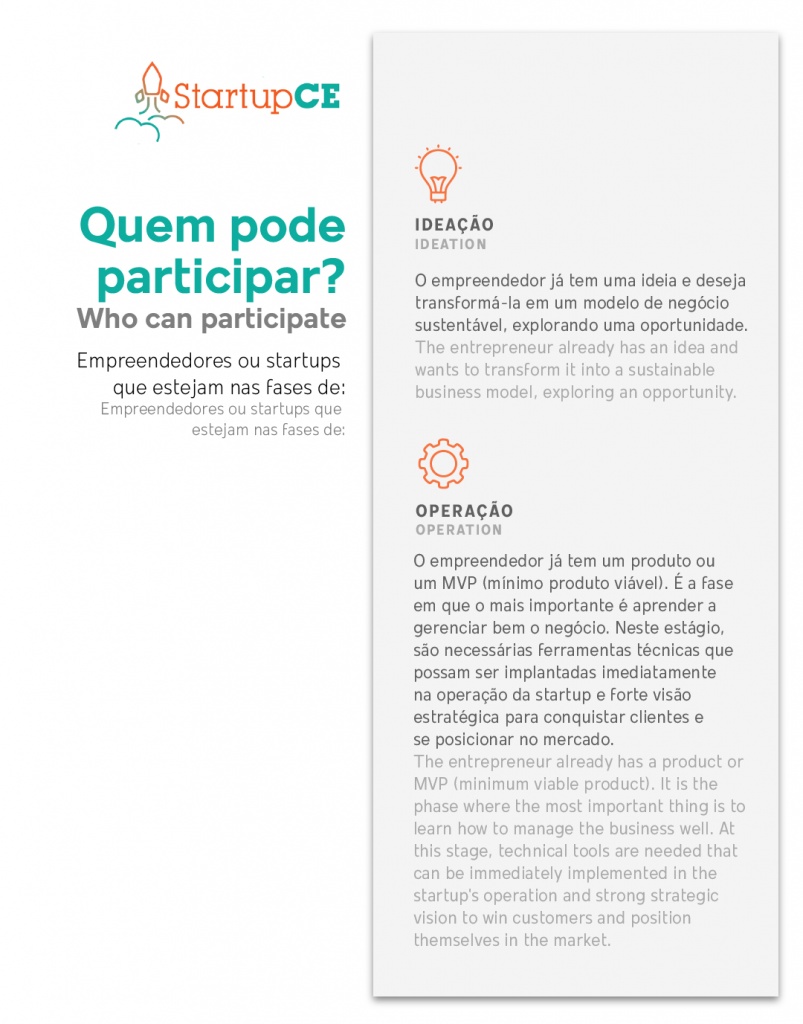 At the end of each of these phases, the startups will be evaluated and selected to participate in the next phase based on the deliveries proposed in each of these workshops. At the end of the three phases, 10 startups will be selected to participate in the Demoday, an event to present the projects to a judging panel formed by market professionals and potential investors, where the highlights of the 2020 cycle of StartupCE will also be held.
MORE INFORMATION
+0800 570 0800
Registration: Until October 18th, by email
Content translation is performed automatically by Gtranslate /
Content translation is performed automatically by Gtranslate